Skip to Content
Crofton and Millersville, MD, All-Natural Dry Needling Treatments
Effective Integrated Healthcare is proud to offer a wide range of treatment options to eliminate muscular pain. Instead of limiting you to one or two treatment options like massage, our professionals have experience in both ancient and modern techniques. Dry needling is a newer form of therapy compared to acupuncture, and its uses are different. In our office, we can use both forms of treatment for pain-free relaxation.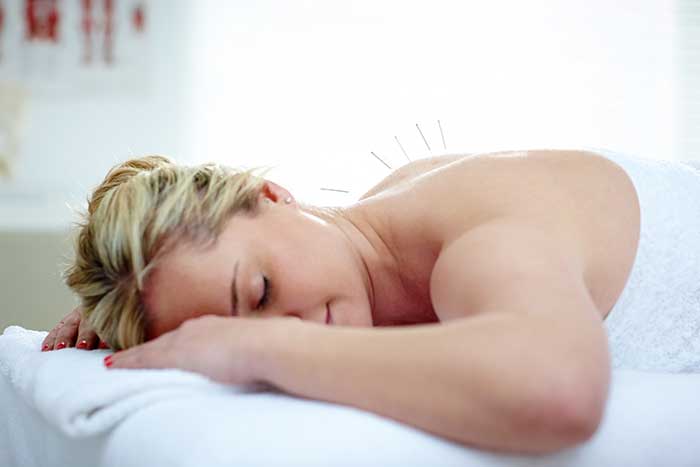 What Is Dry Needling?
Myofascial trigger point dry needling is a treatment to restore full and normal function to constricted muscles. This technique is typically used in areas with tight bands or knots in the muscle and is an alternative to Trigger Point Injection therapy. Dry needling utilizes sterile, thin monofilament needles, like acupuncture. When inserted into tight muscle groups, dry needling encourages the contracted muscles to release to their normal length. At the same time, the needles increase circulation and decrease inflammation that causes pain.
The Difference Between Dry Needling and Acupuncture
While both dry needling and acupuncture look the same, they aren't used for the same reasons. Acupuncture, an ancient and traditional therapy in Chinese medicine, is used to balance energy and improve circulation throughout the body. Dry needling, on the other hand, was only introduced in the past few decades. It targets muscle groups known as trigger points in the shoulders and back that tense up under strain and stress to create painful or sore knots. Dry needling pricks the knot to help it release into a normal, elongated form.
You can read our Acupuncture page to find out more about this complementary form of treatment.
Your Dry Needling Treatment at Effective Integrative Healthcare
After a free consultation, your dry needling therapy will begin in our office. Depending on the targeted muscle groups, you may need to remove your shirt and replace it with a hospital gown so your therapist can reach your back and shoulders. Next, your therapist will begin to strategically insert needles. This process is not painful, and most patients aren't even aware of the needles. To treat the trigger point, we may use needles to surround the point of pain and release muscle tension or use the needle in a short in-and-out movement to target the muscle group.
Creating a Comprehensive Health and Wellness Plan
Dry needling is just one of many holistic and natural treatment therapies that can be used to manage and eliminate pain without prescription drugs and invasive surgery. If you're seeking solutions to your chronic pain or overall health, please visit our Chiropractic Care page, Physical Therapy & Rehab page, and Medical Pain Relief page for a complete understanding of the many treatments we offer. Then, schedule a free consultation in our Millersville or Crofton offices. We'll evaluate your personal health situation and suggest the most effective mix of treatments from our entire practice in order to help you achieve a fast and complete recovery. Don't let pain get in the way of your active lifestyle!
Schedule Your Free Consultation Today!