Skip to Content
Effective Integrative Healthcare
Chiropractic, Physical Therapy, Acupuncture, Massage Therapy, and Medical Treatment Under One Roof
Complete Wellness Center
Physical Therapy & Rehabilitative Chiropractic Care
Debilitating pain can make everyday living hard to endure, but the expert treatment plans and restorative therapies developed by our team are designed to help turn your life around. With over ten years of experience, Effective Integrative Healthcare provides you with access to chiropractic treatment, physical therapy, massage therapy, acupuncture, natural pain management, and medical pain relief for musculoskeletal conditions, injury rehabilitation and chronic pain. Using the most advanced chiropractic and physical therapy available, our advanced team of medical providers seeks to address your symptoms and develop custom treatment plans that ensure long-term solutions for pain relief and various ailments. Contact our chiropractic care office for a free consultation!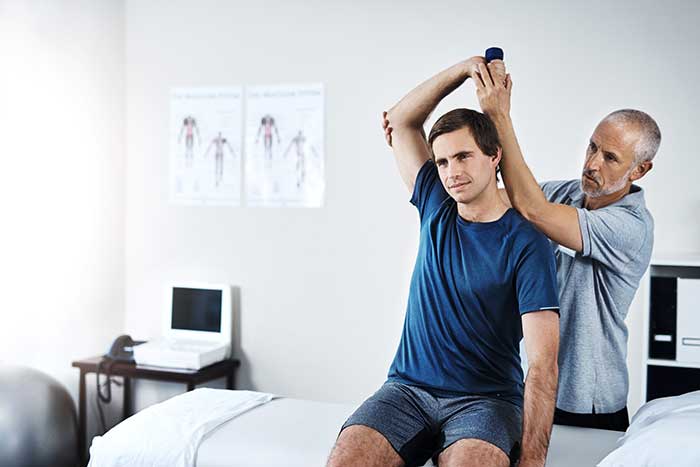 Our Specialties
We specialize in the following services and conditions: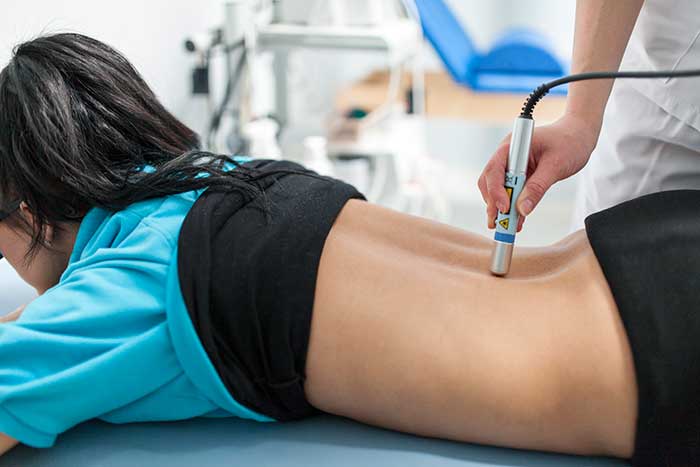 Cutting Edge Technology & Solutions
With access to the latest advances in chiropractic therapy and rehabilitative practices, our team of doctors utilizes the most advanced techniques and treatments to promote your body's natural healing process, minimize painful inflammation, and restore your mobility and range of motion. Our treatment options target pain located in your back, neck or other common musculoskeletal areas. Using chiropractic adjustments, our advanced chiropractor will help relieve the pressure on your nerves and provide almost instantaneous relief. We remain active in the medical community by keeping the dialogue open between our chiropractic office and other care providers to ensure that you are receiving the most current treatments as it pertains to your specific injury.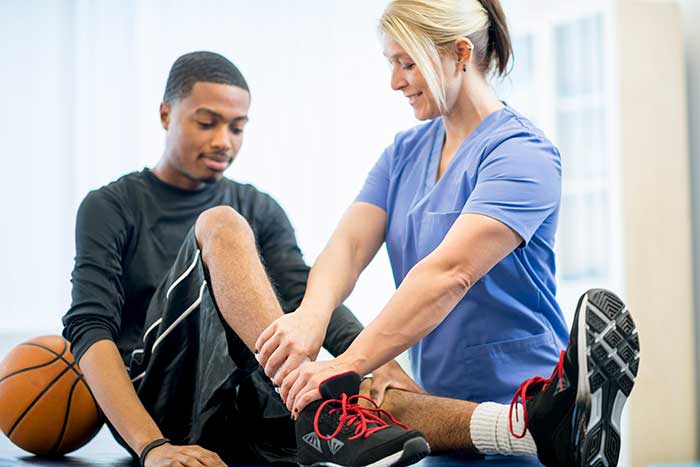 Rehabilitation for Sports Injuries
If you get injured while participating in athletic activities, you can count on the knowledge and expertise of our sports injury doctor to provide you with the advanced therapy you need to make a full recovery. Specializing in athletic rehabilitation, we aim to restore mobility and improve function as your injury heals. Our convenient location makes it easy for you to receive regular chiropractic therapy and rehabilitative services. With our attentive care, you will find yourself uplifted through the healing process. Furthermore, consider partnering with our sports injury doctor now to help avoid injuries down the line. We can give you stretching techniques, muscle building exercises, and other tools to help protect yourself against future injuries.
Need more information on the Four Phases of Care? Take a closer look at:
Relief Care
Corrective Care
Strengthening Care
Wellness Care
Great supportive and knowledgeable staff, very professional.
Great experience, the staff was very attentive and Dr. Aric was awesome and really informative. My next appointment with them is tomorrow. Looking forward to going.
My care and experience at EIH has been consistently good for a few years now.
Love this place! Dr Angela is great! I was seeing Dr Jacob but since I cannot make it there in the day he is there I switched back to Dr Angela!
Pleasant place and people. Good service, needs met.
The staff is always friendly and provide great service! I always leave feeling much better!!
From the time you enter the building until you walk out the door, there is a feeling that the entire staff puts your personal health and well being at the top of the list. Their combination of compassion and expertise in the field of healing cannot be beat. I would highly recommend them to anyone. Whenever I leave their office, I always feel better physically as well as mentally. Sincerely, Ron K. Glen Burnie, Md.
Dr Aric was very nice and helpful, it was my first visit and I plan on many more. great staff!
I am always impressed with the team that delivers services at Effective Integrative Healthcare. I have been a patient since it opened more than 10 years ago and watched it grow, add great staff, and deliver high quality treatments consistently. As a monthly user of chiropractic, I would never go anywhere else.
I love this place. I've been coming for a few months and I take advantage of the acupuncture and chiropractic services. I love the staff and everyone is very friendly and knowledgeable. Unfortunately, as of now the acupuncturist is on medical leave so they have not found another yet. I hope that happens soon. I almost always see Dr. Angela and she's wonderful. The wait time can sometimes be long on a Thursday around 5pm.
This place is 10 stars. They always accommodate me for any of my needs. Dr. Hardnett works hard to figure out problem and figures out a plan and helps you execute it. They are way more then a Chiropractic office. They offer many other services. The staff is always professional and friendly. Great place when you are feeling bad they really care.
I have been coming here to see Dr. Angela while I was pregnant, helping me to relieve sciatic pain. As a result, I was able to go full term and deliver my daughter naturally and without complications. I brought my newborn over to get adjustments along with me to help relieve her gassiness, bloating and eczema. We continue to get outstanding chiropractic care from Dr. Aric for both of my daughters and me. We believe that we don't get sick as much and our immune system are improved because of chiropractic care. I highly recommend the professionals at Effective Integrative Healthcare and the awesome physical therapy and massage equipment at the Millersville office.
Thanks to Effective my neck pain has remarkably decreased after my chiropractic and cold laser therapy sessions. The doctors, nurses, and other staff are always friendly and accommodating. Effective has the latest technology and their people are very knowledgeable. I cannot wait for my next session!
Entire staff is friendly and helpful. Doctors are knowledgeable and takes time to explain and work with you on care. CCA team is awesome and works well with patients. All around wonderful team and experience.
This is the best Chiropractor in town! Hands down! I look forward to every visit from the friendly and caring staff to the awesome Doctors! All it takes is one visit and you've found your new chiropractic home for life! Just an awesome business all around!
Greatest chiropractor in the state.
From the front desk helping my family and I setting up appointments to the wonderful doctors. After many many years going here I couldn't imagine going anywhere else.
So friendly and welcoming. You feel that they truly care about your needs and well being. The office is a very relaxing atmosphere and the staff helps with that greatly. I've been seeing Dr. A and she has been wonderful! I plan on continuing my care here for years to come
I haven't written a review in several months, so decided to come in here and throw some praise at my favorite place to be when I'm not at home! Actually I only go once a month now, but in the beginning it was 2-3 times a week. I'm so happy my friend told me about this place, really. My back, and overall health have improved 99.9% since that first day I walked in. The staff is professional and friendly. The facility is clean and smells SO GOOD! They have ambient music playing in the treatment room and all the equipment is clean and well maintained. Love this place. LOVE LOVE LOVE!
I marked the price range as inexpensive...but I have insurance, so I pay $8 per visit.