Skip to Content
Physical Therapy & Rehab for Patients in Crofton, MD
Effective Integrative Healthcare Restores You to Wellness
Pain, stiffness, and loss of range of motion: These are all common problems that millions of people live with. Physical therapy is an effective solution for both acute and chronic health problems. At Effective Integrative Healthcare, we combine physical therapy and rehabilitation with other advanced treatment modalities to help our patients in MD enjoy life without pain.
What Is Physical Therapy?
Physical therapy is a healthcare specialization that uses customized programs of stretches and exercises to restore patients to wellness. Physical therapy rehab helps patients reduce or eliminate pain, improve mobility, and support the healing process. At EIH, we help patients accomplish these goals by thoroughly evaluating their unique needs and issues, and designing customized treatment plans that relieve pain and inflammation, build strength, increase flexibility, and improve range of motion.
Stretches and exercises are the cornerstone of physical therapy rehabilitation, yet our physical therapy team can also incorporate other treatments. These can include cold laser therapy, ultrasound therapy, hydromassage, and spinal decompression. By relieving pain with our advanced treatments, our patients are better able to progress with their exercise program.
Conditions That Benefit from Physical Therapy Treatment
There are many medical conditions that can benefit from physical therapy rehab. It's a commonly recommended treatment for amateur and professional athletes. Physical therapy not only helps athletes rehabilitate their injuries, but it can even proactively help them reduce their risk of future injuries. In addition to sports injuries, physical therapy rehabilitation is appropriate for the following:
These are just a few examples of the common conditions our physical therapy team treats. Physical therapy rehab is appropriate for both acute and chronic conditions. In fact, we often work with patients with moderate to severe conditions who are hoping to avoid surgery. Physical therapy and chiropractic care are noninvasive, and quite often they allow patients to avoid surgical procedures. However, when surgery is unavoidable, physical therapy helps support the healing process and rebuilds strength after the procedure.
When Should You Turn to Physical Therapy Rehab?
Your primary care or urgent care doctor may refer you to Effective Integrative Healthcare to rehab an injury or chronic condition. However, there are many other situations in which you should turn to physical therapy rehabilitation. Talk to our friendly team if any of the following apply:
You were involved in an auto accident.
You were hurt at work.
You want to improve your athletic performance.
You were recently hospitalized.
You're trying to avoid the need for surgery.
You recently underwent surgery.
Understanding the Benefits of Physical Therapy
At EIH, it's our ultimate goal to give our patients better quality of life by relieving their pain, improving their movement, and restoring their wellness. When you partner with our physical therapy team to heal your acute or chronic medical condition, you can expect the following benefits:
Restoration of movement and function
Reduction or elimination of pain
Reduction in other symptoms of chronic conditions
Better, faster healing
Our patients receive fully customized treatment plans, and they become active participants in their own care.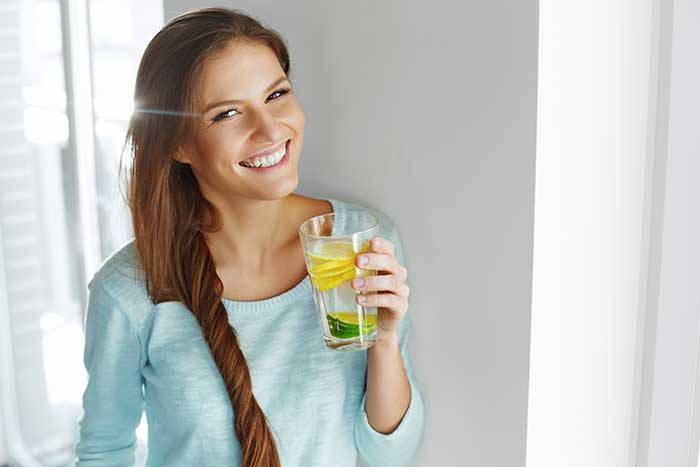 Post-Physical Therapy Care: What to Do
It's perfectly normal to experience a little soreness after physical therapy. This indicates that your muscles have been stressed (in a good way), and this allows them to grow stronger. Soreness after physical therapy can also be associated with localized inflammation. This is why it's important to drink plenty of water before and after a physical therapy session. In the targeted area, your body can produce waste products that need to be flushed out with water. Additionally, water prevents nighttime muscle cramps, supports joint health, and facilitates the healing process. Continue to stay hydrated throughout the day after each session.
Other post-physical therapy care tips include the following:
Apply an ice pack to the area for no longer than 20 minutes at a time.
Follow a well-balanced meal plan with lean proteins, complex carbs, and healthy, unsaturated fats.
Get plenty of sleep to help your body recover.
Follow your provider's recommendations for stretching and exercising between physical therapy sessions.
Why Choose EIH for Physical Therapy Rehabilitation?
There are many reasons why our neighbors in Maryland turn to our physical therapy rehab team. They appreciate our compassionate approach and patient-centered mindset. They also enjoy our completely customized physical therapy treatment plans, which are designed to provide rapid pain relief and facilitate accelerated progress. Plus, our offices in Crofton, Lanham, and Millersville are fully equipped with cutting-edge diagnostic and therapeutic equipment. Our expansive suite of therapy technologies and techniques provides more choices for our patients.
Visit EIH for Complete Physical Therapy Treatment
Our mission is to restore your total body wellness by addressing the underlying causes of physical dysfunction. We work collaboratively with our patients, empowering them to regain control of their health. Our physical therapy rehabilitation team invites you to contact us today to request a free consultation to evaluate your health issues. Contact our conveniently located offices in Lanham, Millersville, or Crofton, Maryland.
Schedule Your Free Consultation Today!