Skip to Content
Managing Auto Accident Injuries and Whiplash in Crofton and Millersville, MD
The aftermath of a car accident is an emotional and physical trauma, but Effective Integrative Healthcare offers excellent accident injury therapy to help you find relief. Our licensed chiropractors understand that recovering from an auto accident entails more than dealing with the stress of car repairs and insurance claims. Auto accidents can leave you with debilitating pain and whiplash injuries that linger long after the visible injuries heal.
If you're struggling with pain and trauma caused by a car accident, Effective Integrative Healthcare wants to help you find relief with comprehensive auto accident therapy. Our program includes everything from whiplash treatment and chiropractic adjustments to physical therapy and rehabilitative services.
How Effective Integrative Healthcare Treats Auto Accident Injuries
Effective Integrative Healthcare treats neck and back pain, whiplash, extremity injuries, sprain/strain injuries and muscle trauma from car accidents. Since no two injuries are alike, there's no textbook answer for how to recover from these traumas. Instead, we specialize in finding the source of the pain and treating the issue directly to achieve the absolute best results. During your initial consultation, we'll take the time to assess your treatment goals before utilizing the latest diagnostic equipment to pinpoint the root cause of your pain. We'll develop a personalized treatment plan that combines safe, natural chiropractic methods and physical therapy modalities with rehabilitative exercise to help you achieve restoration of your pre-accident condition.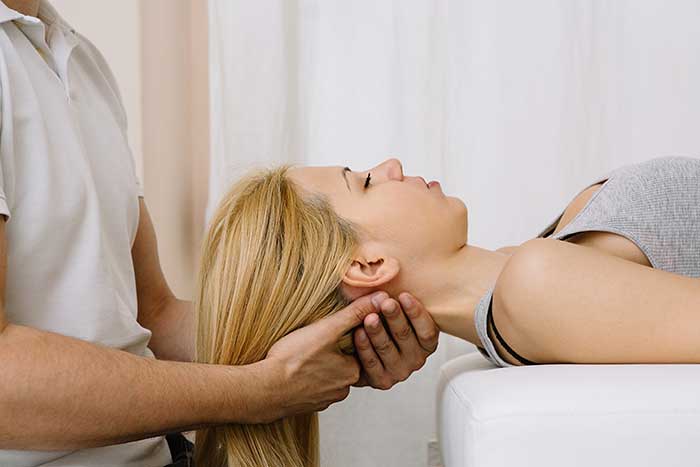 Benefits of Chiropractic Therapy For Auto Accident Patients
Some benefits of chiropractic car accident therapy include:
Decreased pain
Increased mobility
Relief from symptoms
Better range of motion
Improved overall function
Convenient and Effective Car Accident Therapy
At Effective Integrative Healthcare, we know that dealing with the trauma of an auto accident is inherently stressful, so we want to make the road to a full recovery as easy as possible for you by offering a variety of convenient chiropractic and holistic therapy services. Our multiple locations are equipped with state-of-the-art facilities, advanced treatment protocols, and the latest X-ray and diagnostic techniques to ensure high-quality patient care. Our team is well versed in working with auto insurers and attorneys to make your ability to receive the treatment you need as easy as possible. From chiropractic treatments to physical therapy to physical medicine services, our chiropractors are determined to decrease your chronic pain and suffering after an accident. After all, living with neck or back pain isn't a fact of life, so start down the road to recovery with support from our experienced team.
Schedule Your Free Consultation Today!