Skip to Content
Functional Medicine Services for Better Health
Functional medicine focuses on identifying and treating the root cause of a health issue rather than just controlling or managing the visible symptoms. It's not only an effective tool for pain relief and management, but it can also promote an all-around healthier lifestyle that's strong from the inside out. At Effective Integrative Healthcare, we offer functional medicine treatments alone, in combination with one another, and in combination with our other practice areas like Chiropractic Care and Physical Therapy to achieve better all-around healing.
Integrative vs. Functional Medicine
Sometimes, integrative medicine and functional medicine get mixed up, so it's important to understand the difference of the functional treatments we offer here at Effective Integrative Healthcare. Integrated medicine focuses on the whole body—physical, mental, and emotional—to promote health and healing as a holistic process.
Functional medicine is also a very comprehensive approach that considers more than just biology, but the main distinction is that functional medicine thoroughly researches the root cause of the health issue or pain in order to treat that particular ailment in a very targeted way. Blood tests, medical history, family background, and other in-depth factors help our team create a detailed picture of your health.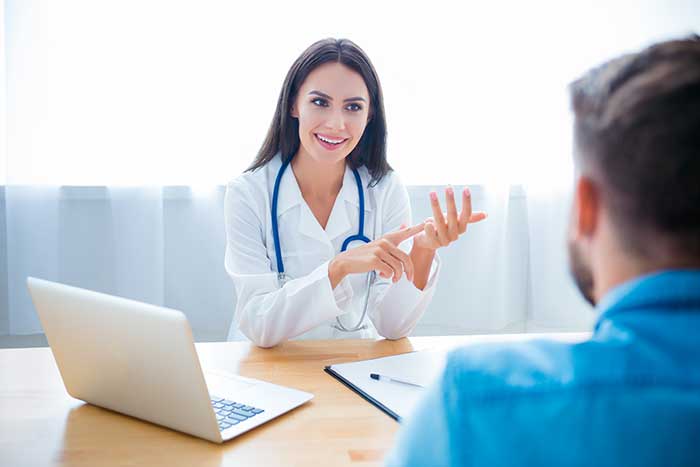 Functional Medicine Treatments We Use
At Effective Integrative Healthcare, we seek out the most effective treatment options in each area of our practice. Treatment options include both in-office and at-home care focusing on diet, movement, physical devices, and more. Depending on your health and needs, we may recommend a comprehensive combination of:
Nutritional Consultation and Supplements
Orthopedic Supplies
Coming to Our Office for a Functional Medicine Visit
A functional medicine appointment in our office is similar to any other consultation we provide. We start by collecting some basic medical information and health history to understand your past, and then listen to you about your current needs and future goals. Often, we use a blood test and other diagnostic techniques to create a holistic set of treatment recommendations or lifestyle adjustments. Using this initial evaluation as our "road map" to better health, we'll support you during the treatment process, answer questions, and make adjustments to listen to the changing needs of your body as it heals.
Meet Our Functional Medicine Team
Doris Tawiah, Family Nurse Practitioner nurse practitioner practicing physical medicine at Effective Integrative Healthcare. She attended Simmons University and earned her Masters in Nursing earning her Family Nurse Practitioner (FNP) license before joining our team. To learn more about her extensive training and passion for functional medicine and to meet the rest of our team, visit the About Us page or call the Effective Integrative Healthcare office nearest you. You can sign up for a free, no-obligation consultation to meet our staff personally and discuss your medical goals in a private office, so there's no risk to seeking better health today!
Doris attended Simmons University and earned her Masters in Nursing and became licensed as a Family Nurse Practitioner (FNP). Doris is board certified by the American Academy of Nurse Practitioners.
Schedule Your Free Consultation Today!