Skip to Content
Scoliosis Treatment in Millersville & Crofton, MD
Providing Scoliosis Pain Relief to Our Clients
Scoliosis affects up to 3% of the United States population. If you're struggling with scoliosis pain, it's important to remember that you're not alone, and there are effective treatments out there. At Effective Integrative Healthcare, we're dedicated to offering Millersville and Crofton, MD residents the gold standard in scoliosis treatments. Regardless of your symptoms, feel free to consult with us to learn more about common treatment methods.
What Is Scoliosis? What Are Its Symptoms?
Scoliosis is a condition that is characterized by a curvature of the spine, often causing pain and discomfort. It typically occurs during early childhood, so checking for warning signs of scoliosis in young children is imperative. However, it is certainly possible that scoliosis can fly under the radar until adulthood. You may have scoliosis if you notice any of the following symptoms: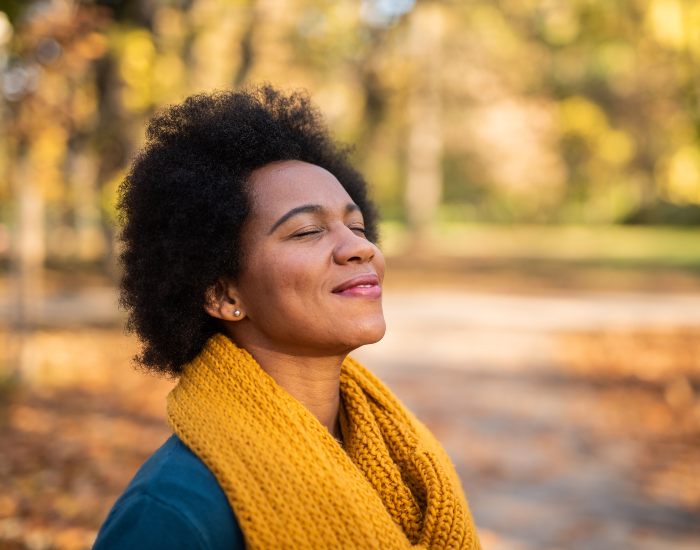 The appearance of a twisted spine
Uneven shoulders or hips
Unexplained back pain
Fatigue
Trouble sleeping
Difficulty moving the head
Protruding shoulder blades
Difficulty breathing
Difference in leg length
Types of Scoliosis
Scoliosis refers to a range of similar conditions caused by different factors. Here's a brief overview of the most common scoliosis types:
Functional Scoliosis: Those with this type of scoliosis have no actual structural defect in the spine, even though the spin appears curved. Many times, this condition results from inflammation.
Syndrome-Associated Scoliosis: This type of scoliosis develops as the result of another condition. Patients with Marfan syndrome and skeletal dysplasia might be especially susceptible to scoliosis.
Neuromuscular Scoliosis: Neurological factors affecting the muscles cause this type of scoliosis. Those with cerebral palsy, muscular dystrophy, spina bifida, or polio might develop neuromuscular scoliosis.
Idiopathic Scoliosis: Sometimes, we can't identify the root cause of your condition. In that case, it may be classified as idiopathic. Oftentimes, we suspect the cause to be genetic.
Degenerative Scoliosis: Aging adults might develop this type of scoliosis, along with osteoporosis and degenerative disc disease.
What Are My Treatment Options?
Scoliosis treatment can take many forms. At Effective Integrative Healthcare, we take an individualized approach to treatment. We'll consult with you and explore your options for addressing painful scoliosis symptoms. Common methods of treatment include:
Surgery: Severe cases of scoliosis may require surgery. However, this is only recommended if the spine is affecting other functions of the body.
Back Bracing: Children with scoliosis may benefit from back braces. Braces can limit the condition's progression and eliminate the need for surgery. However, neuromuscular scoliosis can't be treated with this method.
Chiropractic Care: Regular visits to the chiropractor are an effective yet non-invasive way to address the symptoms of scoliosis. If you're dealing with significant scoliosis pain, talk to the Effective Integrative Healthcare team about your chiropractic options.
Exercises to Help with Scoliosis
Daily stretches and exercises can lessen the painful effects of scoliosis. When you visit Effective Integrative Healthcare, our chiropractors will likely give you a set of scoliosis exercises to perform between appointments. Some common ways to alleviate symptoms include:
Yoga positions such as bird-dog and cat-cow
Latissimus dorsi stretches
Pelvic tilts
Arm and leg lifts
Exercises to improve posture
Benefits of Chiropractic Care for Scoliosis
Chiropractic care is a great way to address nearly any type of scoliosis curve. While a chiropractor can't reverse the onset of scoliosis, we can reduce symptoms and increase mobility in the joints. After regular sessions at Effective Integrative Healthcare, scoliosis patients enjoy increased comfort and better posture. A few more benefits of chiropractic care include:
Slow Progression: Seeing the chiropractor for frequent adjustments can inhibit further damage to the spine, resulting in less pain in the long run.
Increased Self Confidence: Scoliosis often causes a change in appearance that patients might feel self-conscious about. But with chiropractic services, you can improve your posture and boost confidence in your appearance.
Support System: Our chiropractors are happy to be part of your support system as you deal with the realities of lumbar scoliosis and its symptoms. We'll provide you with the understanding and compassion you deserve.
How Effective Integrative Healthcare Stands Out
Our exceptional team is proud to have upheld such a strong reputation in the Millersville and Crofton communities. We remain dedicated to bringing our clients top-tier chiropractic services, as well as functional medicine. And our services are never one-size-fits-all—our team will develop a custom chiropractic treatment plan to address the specifics of your condition. Our friendly staff is always glad to discuss concerns about your spinal health or that of your child. Contact us today to learn more about scoliosis treatment or to schedule an appointment.
Schedule Your Free Consultation Today!