Skip to Content
Hormone Replacement Therapy in Maryland
Crofton & Millersville's BHRT Specialists
Effective Integrative Healthcare in Maryland can help you look younger and feel healthier again with bioidentical hormone replacement therapy (BHRT). Using these pellets can provide various benefits to men and women. Most people notice physical and emotional changes as they age due to decreased natural hormone levels compared to their early adulthood. BHRT is a long-term solution if you feel more than just old. If you feel chronically tired, notice a drop in your sex drive, struggle to focus and think clearly, or experience other hormone-related symptoms, our treatment centers can evaluate your condition and determine whether you're a candidate for BHRT. These symptoms may be hormone deficiency-related, and hormone replacement therapy pellets can restore your hormone levels to renew your energy and youthful feelings.
What Is Bioidentical Hormone Replacement Therapy?
Bioidentical hormone replacement therapy pellets use hormones identical to those your body creates naturally. This therapy type has played an integral role in transforming men's and women's health care as they age. BHRT serves as an alternative to older treatment options using synthetic hormones. An example of a synthetic hormone is injectable female hormones and testosterone producers derive from horse urine. These synthetic hormones are known to have controversial side effects and results. Pharmacists can use BHRT to administer custom dosages for patients' unique needs instead of choosing mass-produced hormone therapies limited to a few set dosage choices. BHRT helps pharmacists avoid supplementing depleted natural hormone levels by relying on a one-size-fits-all approach.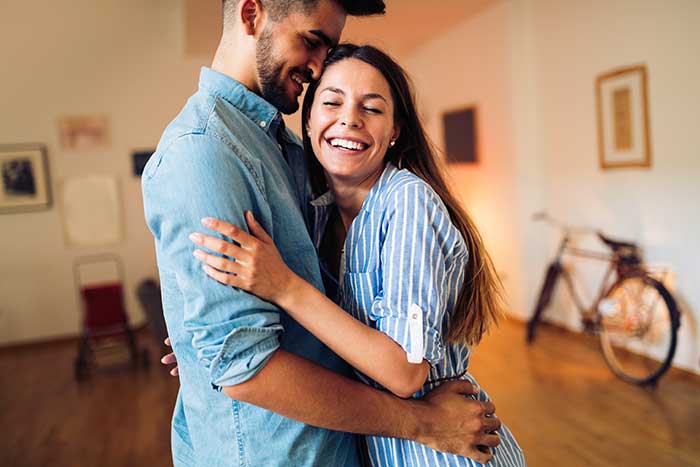 Signs You Need Hormone Replacement Therapy
Effective Integrative Healthcare may recommend bioidentical hormone replacement therapy to healthy male and female patients experiencing hormone deficiency-related symptoms. If you feel chronically tired, lack a sex drive, notice you're putting on extra weight, or struggle with clear thinking or focusing as you age, you may benefit from BHRT. This treatment option is a common solution for women experiencing symptoms of menopause, including moderate to severe hot flashes, vaginal dryness, itching, burning or discomfort, or need to prevent bone fractures or loss. Hormone replacement therapy may not be a suitable option if you have a history of breast, ovarian, or womb cancer, blood clots, high blood pressure, have liver disease, or are currently pregnant. Our healthcare professionals will evaluate your medical history and physical condition to determine whether you qualify to receive BHRT.
How BHRT Works & Its Benefits
The pellet form of BHRT is a new technological advancement that offers advantages over past generations' delivery methods like creams and patches. We implant these rice-sized pellets to deliver consistent, customized treatment doses. The constant supply of hormones eliminates the highs and lows associated with other hormone therapy treatments. They are also much more convenient for patients with their long-acting release. BHRT is a more natural option compared to traditional synthetics. It leverages bioidentical hormones containing the same molecular structure as those your body produces. A common term for this option is natural hormone therapy. Producers create these hormones with plant compounds they derive from soy and yams. Effective Integrative Healthcare provides patients with relief from their hormone deficiency symptoms, and the benefits of BHRT include the following:
For Men:
Increased Energy
Better Sleep
Improved Mental Clarity
Build Muscle
Reduced Body Fat
Enhanced Sexual Libido
For Women:
Increased Energy
Better Sleep
Improved Mental Clarity
Reduced Body Fat
Enhanced Sexual Libido
Decreased Depression and Anxiety
Fewer Night Sweats or Hot Flashes
Healthy Sense of Well-Being
Risks of Hormone Replacement Therapy
Before administering bioidentical hormone replacement therapy to any patient, we conduct a thorough examination and review of their medical history, current health, any concerning ailments, and other essential information. We also discuss the side effects and risks associated with BHRT to ensure you make an educated decision on whether to undergo this treatment. Many people cannot take any form of hormone replacement therapy, and the potential risks and side effects vary depending on a patient's health history. BHRT can increase your risk of developing certain diseases and conditions, including heart disease, blood clots, stroke, breast cancer, and gallbladder disease. We've listed some of the possible side effects accompanying BHRT, which can happen particularly when you start treatment, and your body adjusts to the hormones:
Fatigue
Bloating
Acne
Weight Gain
Increased Facial Hair in Women
Mood Swings
Find Out If You're A Good Candidate For BHRT
If you're interested in getting started with bio-identical hormone replacement therapy, first find out if you're a good candidate for treatment by taking this wellness survey. Visit https://ht-ca.com/wellness-screen/, then call our office to schedule your appointment.
Choose Effective Integrative Healthcare in Maryland
Effective Integrative Healthcare does not recommend any treatment option without thoroughly considering a patient's physical health and history, including BHRT. We specialize in providing patients with a broad range of treatment options for various symptoms and conditions. If you experience symptoms related to hormone deficiencies as you age, you can take our wellness survey to determine if you are a good candidate for bioidentical hormone replacement therapy. Contact us today if you have any questions or would like to schedule a free consultation with our healthcare professionals.
Schedule Your Free Consultation Today!