Skip to Content
hCG Weight Loss Program in Crofton and Millersville, MD
Effective Integrative Healthcare Monitors hCG Weight Loss
Our staff at Effective Integrative Healthcare is committed to your health and well-being. We are proud to provide the resources and guidance that you will need to lose weight for good. We recognize the benefits of a properly-administered hCG weight loss program for our Crofton and Millersville, MD patients. We will remove the guesswork and uncertainty so that you can safely shed those unwanted pounds, shrink your waist size, and become a healthier version of you.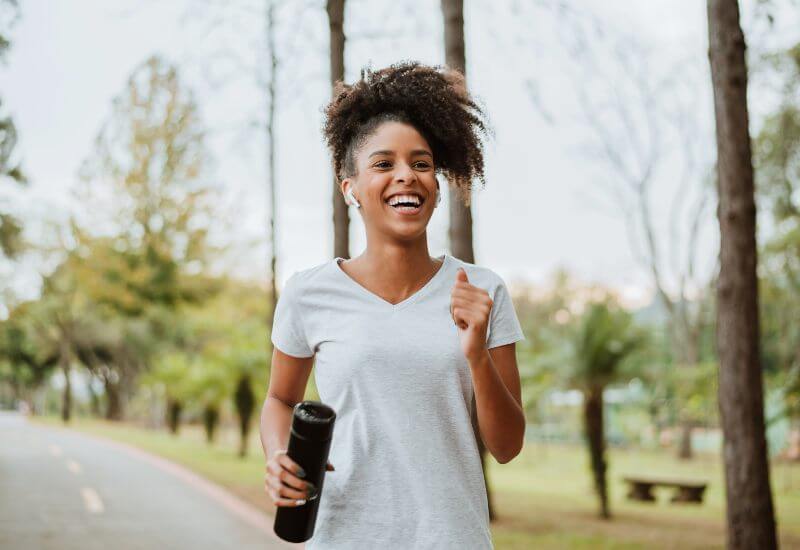 Understanding the hCG Hormone and Where It Originates
Human chorionic gonadotropin (hCG) is produced by cells formed in a woman's placenta during pregnancy. The glycoprotein hormone triggers the production of progesterone, which allows the uterus to support a growing fetus by providing sufficient caloric nutrition. It may also help increase blood supply to the uterus and reshape the uterus' lining. hCG levels increase every two or three days as an embryo develops, peaking around the sixth week of pregnancy.
How hCG Supports Weight Loss
The hCG hormone promotes the release of stored fats rather than attacking lean muscle through the liquefication of fat cell contents. It uses the stored fats as energy and excretes the excess during your body's elimination process. The remaining calories from fat are then absorbed and distributed throughout your body to support normal energy and function. As a result of your body getting the calories it requires from stored fat cells, your appetite is likely to decrease, which will allow you to reduce your daily caloric intake without feeling hungry, fatigued, or irritable.
How hCG is Administered
hCG is sold in several forms, including drops, pills, and sprays. However, administering hCG via injection is the only way that has been shown to raise its presence in blood levels. The hormone likely dissolves before it ever reaches the bloodstream when taken orally. Please consult with Effective Integrative Healthcare regarding an hCG regimen. A medical professional should always administer the injections.
The Three Phases of an hCG Weight Loss Program
The hCG weight loss plan typically includes three phases, which vary in duration depending on each patient's personal goals. If necessary, an individual can repeat the program in cycles. Typical meals recommended as part of an hCG plan include a lean protein, a vegetable, a fruit, and a piece of bread. While the original version of the diet forbids breakfast, the revised version suggested by Effective Integrative Healthcare allows you to eat a sensible breakfast every morning. However, sugar, butter, and oils are not part of the recommended diet. Here is a little more information about the three phases you can expect from your hCG weight loss plan at our Crofton or Millersville, MD clinic:
Loading phase – During the loading phase, you will begin receiving hCG injections and eat an above-average amount of high-fat, high-calorie foods over two days.
Weight loss phase – The duration of the second phase will vary based on an individual's goals. We base calories on your BMR, which makes it more custom and safer than the old hCG way. Those who would like to experience minimal weight loss may spend as little as three weeks on this phase, while others may follow the diet for up to six weeks.
Maintenance phase – This final phase involves ceasing hCG injections and gradually increasing food intake for three weeks. However, during this period, you should still avoid sugars and starchy foods.
Benefits of an hCG Weight Loss Plan in Maryland
Supervised hCG injections have numerous benefits in addition to the weight loss you will quickly notice. hCG is a pro-hormone, which means it will catalyze the production of more hormones. By increasing your hormone levels, your body enters an anabolic state, which allows you to lose weight without losing muscle. In other low-calorie diets, muscle is often lost. Muscle loss is detrimental to one's body, shape, and metabolism. An hCG weight loss program will serve to boost your metabolism, increasing the likelihood of maintaining your weight loss success long-term. Retaining muscle mass makes it easier to keep weight off over time.
Call Effective Integrative Healthcare for a Consultation
When done correctly, an hCG weight loss program can be an effective way to shed pounds and improve your body's composition to favor muscle over fat. With optimal dosing and adherence to the diet, it is possible to lose up to one pound per day. Because of the selective fat loss associated with the hCG diet, you will be able to lose weight and keep it off. At Effective Integrative Healthcare, we offer an hCG weight loss program in Crofton or Millersville, MD that fits your needs so that you can become the best version of you. Call or visit us today for a free consultation.
Schedule Your Free Consultation Today!