Skip to Content
Our Pregnancy Holistic Pain Relief Services in Crofton, MD
Enjoy a Healthier and Safer Pregnancy and Delivery
Children are a blessing, but bringing them into the world can be painful. A woman's body undergoes dramatic changes throughout her pregnancy and afterward, and special care is warranted during this time. For pregnancy holistic pain relief, expecting moms in Millersville, Lanham, and Crofton, MD can turn to Effective Integrative Healthcare. Our pregnancy chiropractor is specially trained to deliver gentle, yet effective chiropractic treatment for pregnancy's many health issues.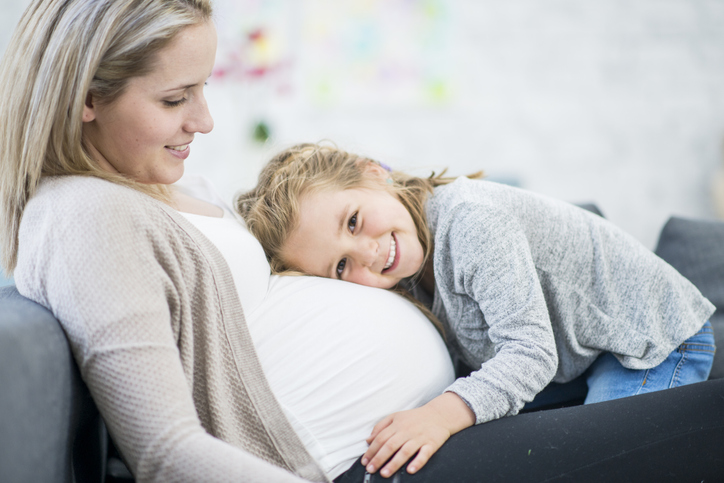 Why See a Chiropractor During Pregnancy?
Pregnancy involves many physical and hormonal changes. As your pregnancy progresses, the need to see a pregnancy chiropractor becomes clearer. Your growing baby will become heavier, shifting your center of gravity. As your abdomen increasingly protrudes, your spine will develop a more pronounced curve. You will begin to have postural adaptations, possibly without realizing it, in an attempt to compensate for these physical changes. All of these changes to your body can cause misalignments in your spine and joints. These issues tend to cause aches and pains, particularly back pain. Later in your pregnancy, you will experience pelvic changes as your body begins to prepare for labor and delivery.
Benefits of Pregnancy Holistic Pain Relief in MD
When you seek pregnancy holistic pain relief at our wellness centers in Millersville, Crofton, and Lanham, Maryland, you can enjoy a healthier pregnancy and delivery. The many benefits of seeking chiropractic treatment for pregnancy may include the following:
Reduced pain
Improved flexibility and mobility
Reduced nausea symptoms
Shorter labor and delivery
Lower risk of requiring delivery interventions, such as a C-section
For best results, consider scheduling a massage therapy appointment as well as chiropractic care.
Is Chiropractic Treatment for Pregnancy Safe?
Chiropractors routinely work with expecting mothers, and there are no known contraindications or safety risks. In fact, chiropractors and pregnancy health go hand-in-hand. This is because pregnancy causes many anatomical changes, such as pelvic and postural adaptations, that benefit from the attention of an experienced chiropractor at EIH. Furthermore, chiropractic care is noninvasive and doesn't use any medications that may potentially harm the baby.
Why Choose EIH for Chiropractic Treatment for Pregnancy?
If you're interested in seeing a chiropractor during pregnancy, there is no better choice than EIH. Each of our healthcare practitioners is highly trained and knowledgeable about working with expecting moms. We use specialized tables and equipment that accommodate a pregnant woman's growing belly, ensuring the comfort and safety of both mother and child. In addition, we offer a number of advanced, yet gentle treatment modalities, allowing us to fully customize each patient's treatment plan to suit her unique needs.
Consult Our Pregnancy Chiropractor in MD
At Effective Integrative Healthcare, we collaborate closely with each of our patients to ensure their treatment plan is personalized to their needs. Our goal is not only to relieve pain and other symptoms during pregnancy, but also to help women enjoy a healthier pregnancy and delivery. With three conveniently located offices to suit you, it's easy and hassle-free to choose pregnancy holistic pain relief. Contact us to request your free consultation with our pregnancy chiropractor.
Schedule Your Free Consultation Today!