Skip to Content
Our Chiropractic-Treated Symptoms & Conditions in MD
Seek Chiropractic Care for Total Body Wellness
At Effective Integrative Healthcare in Millersville, MD, our primary goals are threefold: to deliver rapid pain relief; to correct the underlying health issues; and to restore optimum functioning. Our mission is to provide a transformative experience for our patients, enabling them to experience better quality of life through improved health. For all types of symptoms and conditions, our chiropractic care addresses the underlying causes to provide improvements that last.
Common Symptoms & Conditions Our Chiropractors Treat
Our chiropractic-treated symptoms and conditions include a diverse range of neuro-musculoskeletal issues. Chiropractor treatment plans are ideal for patients with both acute and chronic issues. At our three locations in Millersville, Crofton, and Lanham, MD, we provide chiropractic care for the following:
The chiropractic care team at EIH works with patients of all ages, including pediatric patients.
Enjoy the Benefits of a Chiropractic Adjustment
The body doesn't always function as it should, often due to anatomical misalignments. A chiropractic adjustment is a technique that realigns wayward structures, allowing for proper biomechanics and unblocking nervous system pathways. Although a chiropractor can actually adjust any joint in the body that has become misaligned, they are best known for spinal adjustments. The chiropractors at EIH can perform adjustments manually or with medical instruments. Both approaches involve the application of precisely targeted, gentle force to manipulate the body's structures and nudge them into proper alignment.
Chiropractic adjustment benefits include:
Immediate relief of pain
Reduction of inflammation
Easing of muscle tightness and spasms
Restoration of mobility and functionality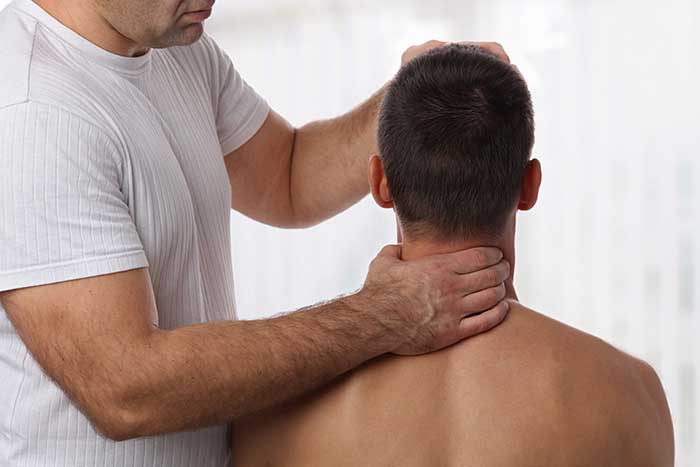 Why Seek Chiropractic Care for These Conditions?
A chiropractic treatment plan is the ideal remedy for a wide range of symptoms and conditions. There are many benefits of seeking chiropractic care to heal your body, such as the fact that it can provide rapid pain relief. After a chiropractic adjustment that properly aligns the structures of your spine, you can enjoy an immediate improvement in painful symptoms. Furthermore, chiropractors focus on providing pain relief that lasts.
Another reason to seek chiropractic care is its drug-free, noninvasive nature. Other medical treatments, such as pain relief medications and surgeries, can cause unwanted side effects and sometimes even dangerous complications. Chiropractic care is gentle and conservative by nature. It provides relief by addressing anatomical obstructions that block the healing process. Lastly, chiropractors have an excellent track record of patient safety.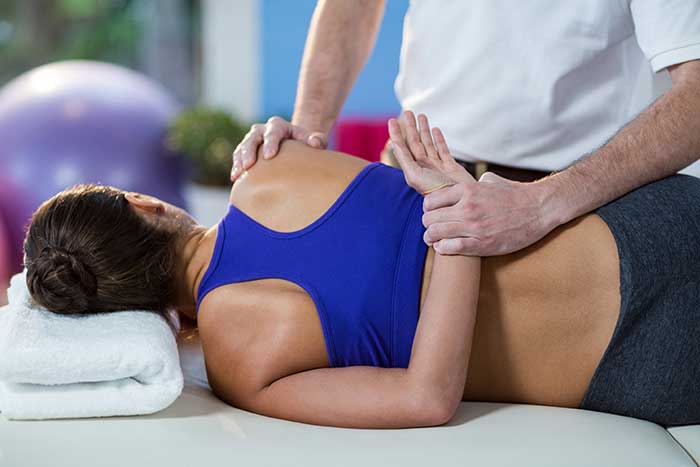 Know What to Expect When Visiting a Chiropractor in MD
We take a comprehensive approach to chiropractic care. During your initial appointment, you and your chiropractor will explore your health history and discuss your current health issues. Be prepared to answer questions about when the pain started, whether you were involved in an accident, and which activities make the pain worse or better. Then, your chiropractor will conduct an examination. Depending on your particular needs, it may include testing the range of motion, strength, and neurological integrity of certain body parts. Your chiropractor may also request some diagnostic tests, such as bloodwork.
Then, your chiropractic treatment plan can be developed based on those findings. Your personalized chiropractic care plan may include a combination of treatment modalities, such as a chiropractic adjustment, cold laser therapy, massage therapy, disc decompression, and others.
Reasons to Choose EIH for Chiropractic Care
At EIH, we take a compassionate, patient-centered approach to healthcare. Each of our providers collaborates closely with our patients to ensure their voices are heard and their expectations are exceeded. Our focus on clinical excellence isn't the only reason why so many patients in Lanham choose EIH, however. Consider the following:
Free consultation with your provider
Customized treatment plans
A holistic approach that considers the whole patient
Rapid pain relief that lasts
Advanced treatment modalities and techniques based on the latest scientific evidence
Plus, EIH offers three convenient locations in Millersville, Crofton, and Lanham to better serve the needs of our neighbors in MD.
Visit Our Chiropractic Team Today
Effective Integrative Healthcare welcomes inquiries from new and current patients. We're pleased to offer free consultations with our chiropractic care team at our convenient locations in Millersville, Lanham, and Crofton, Maryland. With a focus on total body wellness using customized treatment plans and advanced treatment modalities, EIH can restore you to optimum function. Contact us today to schedule your appointment.
Schedule Your Free Consultation Today!