Skip to Content
Chiropractic Adjustments in Crofton & Millersville, MD
We Provide Patients With Professional Chiropractic Care
Effective Integrative Healthcare provides patients in Crofton and Millersville, MD with professional chiropractic care. If you are in search of high-quality chiropractic care, contact the team at Effective Integrative Healthcare for assistance. We provide all types of chiropractic services and treat each patient individually. Your health and quality of life are important to us. Whether you need a chiropractic neck adjustment, chiropractic cervical adjustment, or a different kind of chiropractic adjustment, we can help. With years of experience, you can rely on our professionals to help reduce your overall pain levels.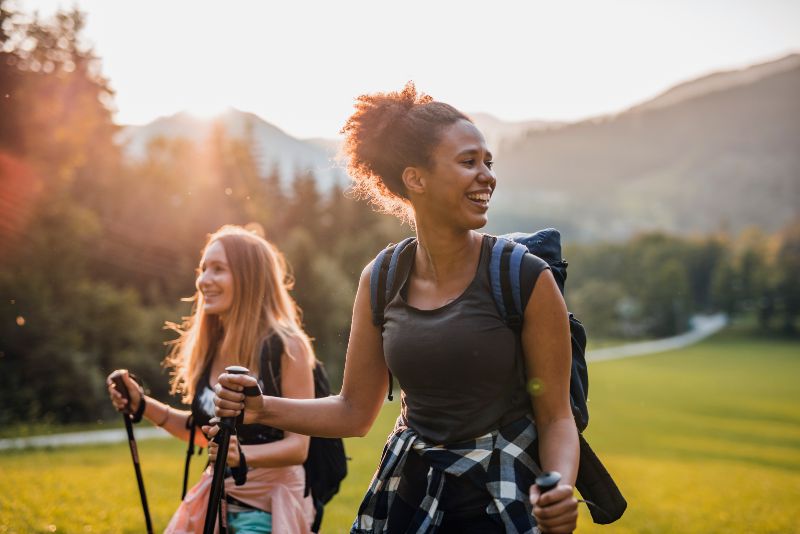 What is Chiropractic Adjustment?
A chiropractic adjustment is the manual manipulation of the body with the goal of improving your range of motion while reducing pain. A licensed chiropractor performs chiropractic adjustments in a clinical setting. With two offices in Maryland, one in Crofton and one in Millersville, our valued patients can choose which office is most convenient for them and their unique needs.
What Conditions Can Chiropractic Adjustments Treat?
Chiropractic adjustments can treat a wide range of conditions. All chiropractic adjustments treat the musculoskeletal system. Chiropractic adjustments can help treat the following conditions:
Arthritis
Poor sleep
Poor posture
Scoliosis
Sciatica
Tennis elbow
Fibromyalgia
Frequent headaches
Joint pain and dysfunction
Lower back pain
Neck pain
Muscle aches and stiffness
Who Can Get a Chiropractic Adjustment?
Chiropractic adjustments are effective treatments for patients of all ages. Children and adults alike can benefit from undergoing a professional chiropractic adjustment. Most commonly, however, adults between the ages of 45 and 64 seek chiropractic care. Before undergoing a chiropractic adjustment, patients need to receive a screening to ensure they are a good candidate for treatment.
How Can a Chiropractic Adjustment Help Relieve Pain?
Chiropractic adjustments can help alleviate pain. If the body is suffering from misalignment, this chiropractic care can see the body realigned and pain relieved using pressure to manipulate joints.
The Benefits of Chiropractic Adjustments
Chiropractic adjustments can provide patients with a wide range of benefits that extend beyond reduced pain. Chiropractic adjustment benefits include, but are not limited to, the following:
Provides instant pain relief
Improves lower back pain, neck pain, and more
Improves athletic performance
Improves joint mobility, function, and health
Increases energy and vitality
Improves sleep
Improves posture
Minimizes migraines and neck-related headaches
Reduces symptoms of chronic conditions like osteoarthritis
The Chiropractic Adjustment Procedure
You'll often receive an x-ray at your initial appointment, so we can fully see your spine and other related structures. We will also take a thorough health history to better understand your overall well-being and any family history concerns that may apply to you. We'll ask about any pain you are having and any recent injuries you may have sustained. When you visit us for treatment, we will have you recline on a padded adjustment table and place you in specific positions to treat affected areas. We do this by manipulating your body in various ways, which is what we are trained to do. Depending on the severity of the adjustments that are made, people often experience soreness or fatigue on the part of the body that was treated. This is considered a normal side effect of chiropractic treatment.
The Side Effects of Chiropractic Adjustment
Like any medical treatment, chiropractic adjustments come with potential side effects. It is normal to feel tired or sore after a chiropractic adjustment. Some people have even noted getting mild headaches after treatment. It is important to note that these side effects are temporary. In addition to the listed possible symptoms after a chiropractic adjustment, rare but potentially serious complications include herniated disks, pinched nerves, and stroke. The risk of these rare complications are drastically lessened if you receive chiropractic care from a licensed chiropractor.
The Benefits of Chiropractic Care
Chiropractic care can benefit many issues, ranging from high blood pressure to chronic headaches. A chiropractor can help those who suffer from neck and back pain, people who have scoliosis, and those with various other health problems. Chiropractic treatments are also effective for things such as sciatica and some types of inflammation. From bulging and herniated spinal discs to severe nerve issues, chiropractic care can help address many health problems.
Chronic pain is often debilitating, and we understand that those suffering from it may require a lot of assistance to help find and treat the exact issues they are experiencing. We are up to that challenge. Our staff is fully equipped to provide pain relief and therapeutic treatment through our many chiropractic approaches. We work hard to promote healing and do our best to help patients understand how they can participate in their own healthcare process. We'll always answer any questions you have along the way—so if there is something you don't understand, just ask!
Why Choose Our Team for Chiropractic Treatment?
At Effective Integrative Healthcare, we provide professional chiropractic care to our valued patients. Our team of experienced chiropractors is committed to restoring functionality and overall wellness. We strive to deliver customized chiropractic services that effectively resolve pain and improve mobility. With multiple convenient locations in Maryland, our chiropractors are here to help you live life well. You can even check out our virtual office tour to get a firsthand look at our Crofton and Millersville offices.
Contact Us Today to Schedule Chiropractic Treatment
Our expert team boasts years of experience and training, so you can rest assured you're in good hands when you visit us for chiropractic treatment. When patients visit Effective Integrative Healthcare, they will find chiropractic care, physical therapy, acupuncture, massage therapy, and medical treatment all under one roof. We see patients with all types of health problems at our practice, and we would love to help you address any issues we can. Contact us today to schedule an evaluation.
Schedule Your Free Consultation Today!