Skip to Content
Our Chiropractors Restore Functionality and Overall Wellness
At Effective Integrative Healthcare, our team of experienced chiropractors and other healthcare professionals are committed to restoring your optimum functionality and wellness. We work collaboratively with our patients, delivering customized chiropractic services that effectively resolve pain and improve mobility. With three convenient locations in Maryland, our chiropractors are here to help you live life well.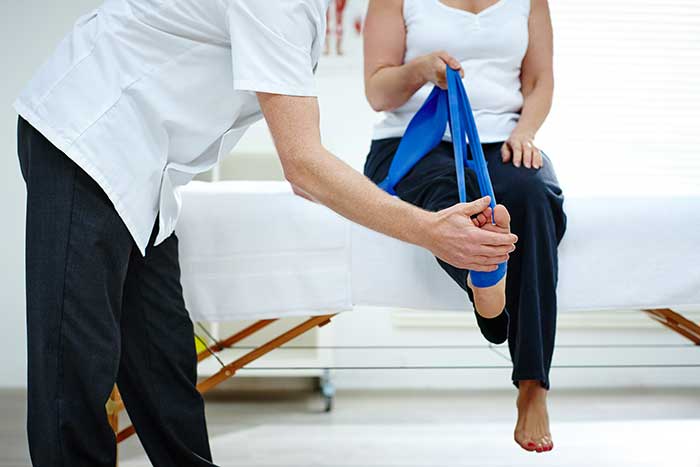 What Is Chiropractic Care?
A doctor of chiropractic (DC) is a highly trained healthcare professional with specialized knowledge in the diagnosis and treatment of disorders, conditions, and injuries that affect the musculoskeletal system. These include both acute injuries and chronic conditions. Our chiropractors use advanced modalities to help our patients heal, such as cold laser therapy, whole-body vibration, and spinal disc decompression.
A chiropractor can treat patients of all ages who may have a diverse spectrum of medical issues. Although chiropractic care is perhaps best known for its effectiveness in treating back pain, chiropractors can actually treat many different problems, ranging from migraines to sports injuries. In addition, these healthcare professionals are trained to provide lifestyle, ergonomic, and dietary counseling to help patients attain better overall health.
What Are the Benefits of Chiropractic Care?
The benefits of chiropractic care are numerous. First and foremost, chiropractic services are highly effective at resolving pain and related medical complaints. It's not uncommon for patients to experience immediate pain relief upon receiving a spinal adjustment. Depending on your particular health issues, multiple appointments may be needed to fully treat your condition, and you can look forward to feeling progressively better after each visit.
Other benefits of chiropractic care include the following:
Holistic – Although it's commonly believed that chiropractors primarily treat back pain, they actually take a holistic approach to healthcare. A chiropractor will consider the entirety of your health—not just your symptoms.
Addresses Underlying Causes – Chiropractic care doesn't just mask symptoms. Instead, chiropractors work to identify the underlying causes of your symptoms, and by addressing those root causes, they can effectively resolve the symptoms.
Customized – Chiropractors never take a "one size fits all" approach. Each treatment plan at EIH is fully customized to suit the patient's needs, preferences, and health history.
Noninvasive – Chiropractic care can often allow patients to avoid invasive procedures such as surgery and injections. For patients who have undergone surgery, a chiropractor can design a custom rehabilitation plan to support post-surgical healing.
Drug-Free – Medications can cause undesirable side effects, particularly when used for long periods of time. Chiropractic care is drug-free.
Versatile – Chiropractic services are capable of treating a wide range of health complaints that stem from musculoskeletal/nervous system dysfunctions.
Safe – Chiropractic services have a long track record of safety. It's even safe to receive care during pregnancy, as these professionals are specially trained to provide care to expecting moms.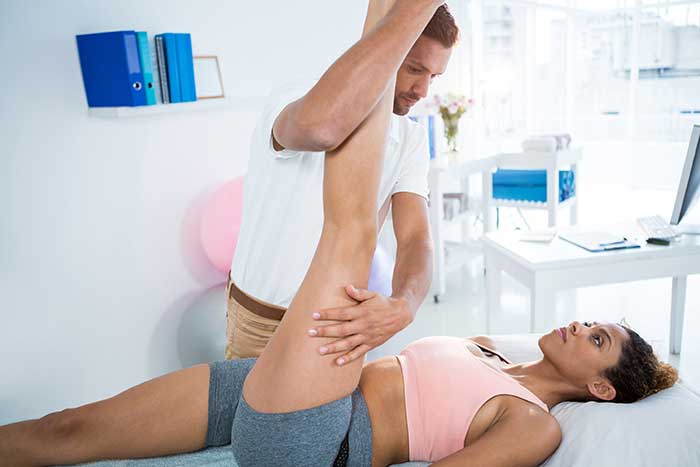 Which Conditions Can a Chiropractor Treat?
A chiropractor is trained to treat a diverse spectrum of health issues. At EIH, we use professional equipment and our specialized knowledge to provide rapid, lasting pain relief for our patients. Our chiropractic services are well-suited to treat the following health concerns:
In short, if a health issue is related to the joints or the neuro-musculoskeletal system, our chiropractors can help you feel well again.
Why Choose Effective Integrative Healthcare of MD?
At EIH, our entire team is comprised of compassionate professionals who chose a career in medicine because they genuinely care about helping others enjoy better health, and consequently, better quality of life. Our healthcare providers are highly trained, skillful individuals who will get to know you as a person before designing a treatment plan that is fully customized to suit your unique health issues.
After receiving their first treatment, our patients often feel as if a weight has been lifted off their shoulders. In addition to rapid pain relief and customized care, our patients choose EIH because of our convenient hours and locations in Crofton, Lanham, and Millersville.
Our Advanced Treatment Modalities
EIH is committed to investing in the latest, most advanced medical equipment because our patients are important to us. In addition to the gold standard of chiropractic services—the chiropractic adjustment—we offer the following treatments and technologies:
In addition, EIH is pleased to provide custom-made orthotics, orthopedic supplies, and nutritional counseling for total body wellness.
Your Pathway to Better Health Begins with a Free Consult
You don't have to live with the pain of acute or chronic conditions. The healthcare professionals at Effective Integrative Healthcare are committed to working collaboratively with you to develop and implement a customized treatment plan that addresses the root causes of your symptoms. We deliver comprehensive care with compassion to our neighbors in Maryland because we believe everyone deserves better quality of life. Contact us today to request your free consultation, and we'll get started charting a pathway toward better health together. For your convenience, we have three locations in Millersville, Crofton, and Lanham, MD.
Schedule Your Free Consultation Today!