Skip to Content
Meet Your Crofton and Millersville, MD, Chiropractor
Effective Integrative Healthcare believes that everyone should enjoy a lifestyle free from pain. Our chiropractic services are a natural and effective treatment for a range of pain and mobility issues throughout the body. From joint misalignment to muscle pain and tightness, these issues don't need to get in the way of your active lifestyle.
At Effective Integrative Healthcare, our chiropractor uses several advanced methodologies to address both the symptoms and root causes of pain or restricted mobility in patients of any age. Chiropractic therapy not only alleviates discomfort and pressure to your nervous system; it can also help improve your overall health and wellness. Whether you fell off your bike, you have arthritis in your spine, you're pregnant, or you have a sports injury, EIH is right for you.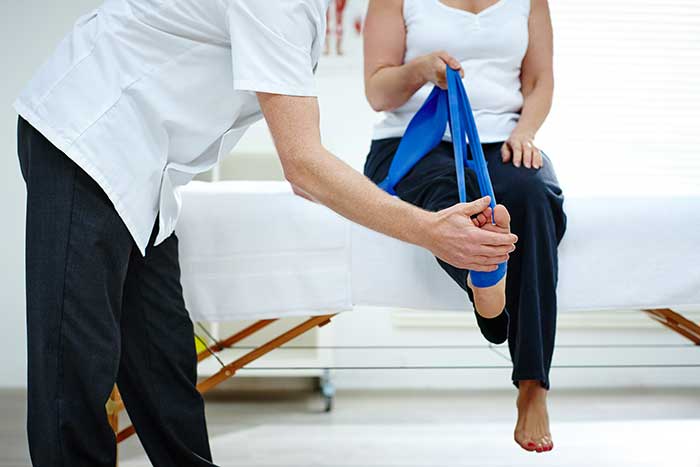 Common Conditions Treated by Chiropractic Care
Chiropractic care is the most popular alternative treatment for pain management and back surgery. When it comes to chiropractic services our staff strives on integrity, expertise and ensuring that our customers come first. We ensure that our patients are treated from certified experts and professional equipment. Chiropractic services are effective for many treatments, even though there are many chiropractic myths that people have misconceptions about. Our amazing team of doctors and rehabilitation specialists provide you with chiropractic adjustments and other services that help target and heal problem areas for relief. If you suffer from any of the following symptoms or conditions, please call the office nearest you for a free consultation.
Carpal Tunnel
Numbness & tingling
Osteoarthritis of Spine & Large Joints (DDD & DJD)
Pinched Nerves
Rotator cuff injuries
Sciatica
Sprains & strains
Stiffness / soreness
Tendonitis
Noninvasive Treatment Methods Used in Chiropractic Care
Not only does chiropractic therapy alleviate discomfort and pressure to your nervous system, but it can also help improve your overall health and wellness. At Effective Integrative Healthcare, we use several advanced methodologies to address both the symptoms and root causes of pain or restricted mobility. Based on a personal evaluation with our team, our chiropractor may recommend one or a mix of the following treatment options and advisement for spinal health. You can also request any methods you've experienced in the past.
Worker's Compensation treatment
Spinal Disc decompression
Graston
Electrical muscle stimulation
Inversion
Intersegmental Traction
Cox Flexion
Cold Laser therapy
Physical medicine services
Nutritional counseling
Custom made orthotics
Orthopedic supplies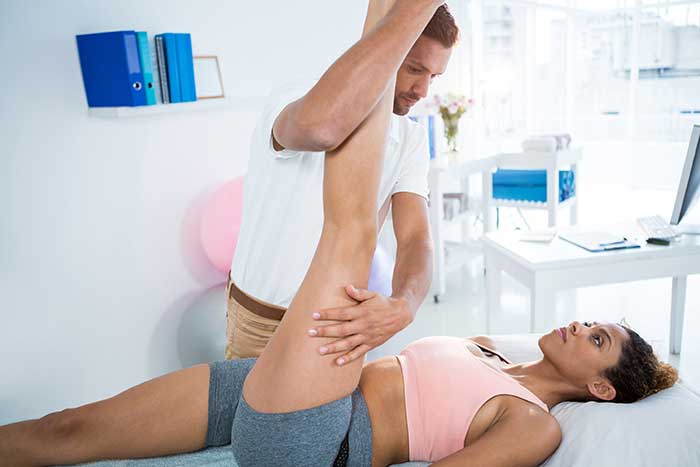 What to Expect from Choosing Effective Integrative Healthcare
Finding the right chiropractor to address your specific healthcare needs can seem like a daunting task, but the experienced team of providers at Effective Integrative Healthcare in Crofton and Millersville makes your choice easy. We strive on making your chiropractic experience With over a decade of experience, our caring and compassionate teams are fully dedicated to improving your quality of life. When you work with us, you can expect:
Individualized Treatment Plans for Your Specific Needs and Long-Term Healing
Effective Adjustments That Provide Quick Symptomatic Relief
Convenient Location and Hours
Trained Medical Professionals
Every patient's needs and personal goals are different, which is why our services are tailored to meet your specific goals. After a thorough assessment, using the latest diagnostic equipment, our team will develop a personalized treatment plan that addresses your concerns and provides you with the best route to achieving optimal health. As you prepare for your chiropractic visit, we look forward to helping you get the treatment you need!
Plan Your Path to Better Health and Pain-Free Living
Contact Effective Integrative Healthcare to schedule a free consultation, where we'll talk about your specific health history and goals. We want your first chiropractic visit to go as smooth and as informative as possible so you leave satisfied with your plans with us. Together, we'll chart a plan to achieve a more comfortable daily life with noninvasive, natural chiropractic treatments. In some cases, our functional medicine team may have specialized techniques to manage certain health conditions or pain issues. We'll work as a team to provide comprehensive care.
Schedule Your Free Consultation Today!