Skip to Content
Sports Injury Treatment Experts in Crofton and Bowie, MD
Being an athlete can amount to incredible levels of pressure on your body. When minor physical irritations remain untreated, much more serious injuries can become a factor. Sports injuries take many different shapes and sizes. The world of sports medicine is expanding as we learn more about the human body. If you are experiencing any kind of sports injury in the form of joint pain, back problems, or any other chronic pain, make an appointment with one of our chiropractors in our Crofton, MD office located inside Gold's Gym. At Effective Integrative Healthcare, we have been in the sports medicine industry for over a decade. We provide quality health services to athletes like you who need a healing hand.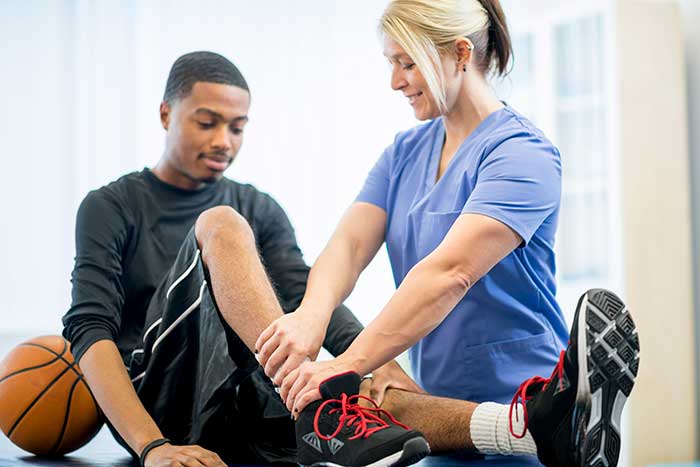 Physical Therapy & Sports Medicine Treatments
As practitioners, we know there are different types of sports injuries that can occur all over the body. Our philosophy is a holistic approach to treating body ailments. We look at the body as one complete unit. We understand the different parts of your body. Through our various physical therapy regimens, we can help you strengthen your body. We can also balance muscles related to your current injury that you had no idea about.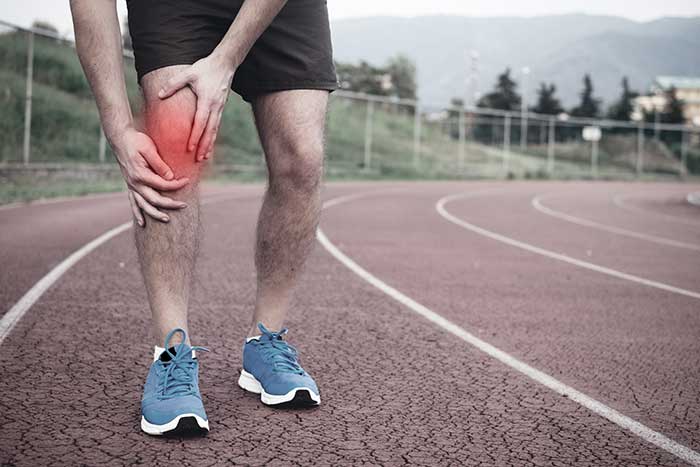 Most Common Sports Injuries We Treat
Joint discomfort – This could mean you have tendon or muscle strain needing treatment.
Ankle sprain – left untreated, this can become a bigger injury.
Groin pull – One of the most common and uncomfortable sports injuries.
Hamstring pull – Can keep you off of your feet for weeks and requires rest and rehab.
Shin splints – Incredibly painful, but our doctors have tools to help.
Tendinosis – One common example is "tennis elbow." This is an overuse injury easily treated by our specialists.
Knee injuries – Very common sports injury, especially ACL tear patellofemoral syndrome.
Stress fractures – The signs of this injury are often shooting pain in the affected region.
A Complex Picture of the Human Body
We are constantly learning new things about how our bodies work, especially when they are under strain from day activities, weight training, running and walking. As a general rule, we are always accepting new patients but we stress a full evaluation is required before any treatment is administered. When our doctors complete an evaluation, we can determine whether treatment is suitable or if it will make the problem worse. Our #1 priority for all of our patients is to get them the treatment they need, not the most expensive or invasive treatment available. The last thing we want to do is make your sports injury any worse. Our sports injury treatments are well rounded and varied, but we are careful before we begin treatment, because there are situations where specific treatments can exacerbate a problem. After you are treated we always give you a thorough consultation on how to prevent sports injuries.
Athletes owe it to themselves to come see us if they are experiencing discomfort. We accept most insurance and provide extremely convenient hours at our easy-to-access location. Do not ignore the problem any longer and give us a call.
Schedule Your Free Consultation Today!