Skip to Content
Sports Injury Treatment in Millersville & Crofton, MD
Helping Athletes Make Full Recoveries
Sports injuries are all too common, even when athletes follow the rules to a T. Getting injured during a game or practice can be scary, and oftentimes, athletes are so dedicated to the sport that they don't want to sit out. At the first sign of an athletic injury, it's crucial that you seek medical care. At Effective Integrative Healthcare, we offer top-tier chiropractic services to both address chronic pain and reduce your chances of a future injury. Don't hesitate to reach out to our experienced sports chiropractors in Millersville and Crofton, MD to learn more about the ways chiropractic care can improve your game and your overall physical health.
We Can Help with These Types of Injuries
Effective Integrative Healthcare's team is made up of trusted chiropractors for athletes. As such, we're trained to address a variety of conditions that athletes deal with. Schedule an appointment at one of our locations if you or your child is struggling with any of the following: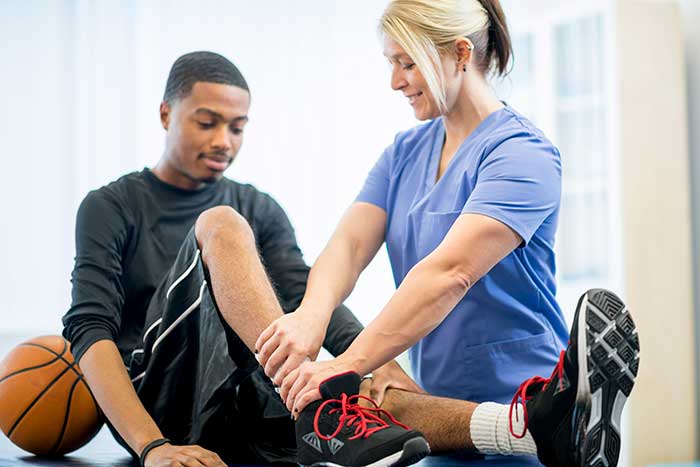 Joint Discomfort: Painful joints are often an indicator of something more serious. You may have a tendon or muscle strain that requires prompt treatment.
Ankle Sprains: Sprained ankles are common, even for non-athletes. However, putting off treatment will only result in a worse injury.
Groin Pull: This common injury is incredibly uncomfortable and requires immediate treatment to relieve pain.
Hamstring Pull: A pulled hamstring can put you out of commission for weeks at a time. Prompt treatment from an experienced team will streamline the rehab process.
Shin Splints: At the first sign of painful shin splints, call on our chiropractic team for help.
Tendinosis: Tennis elbow and other overuse injuries are examples of tendinosis. Fortunately, this condition tends to be easily treated.
Knee Injuries: Knee problems such as ACL tears are prevalent in high-impact sports. Visit us as soon as possible if you suspect a knee injury.
Stress Fractures: If you're experiencing shooting pain, you may be dealing with a stress fracture. Give our team a call, and we'll schedule you for an appointment.
Common Treatments for Sports Injuries
At Effective Integrative Healthcare, we offer a vast range of treatments for athletic injuries. New patients will consult with a member of our team, and once we have a good idea of your condition, we'll get to work on a treatment plan. Everyone is different, and functional medicine and chiropractic care certainly aren't one-size-fits-all. We'll account for your unique concerns and recommend one of the following treatments: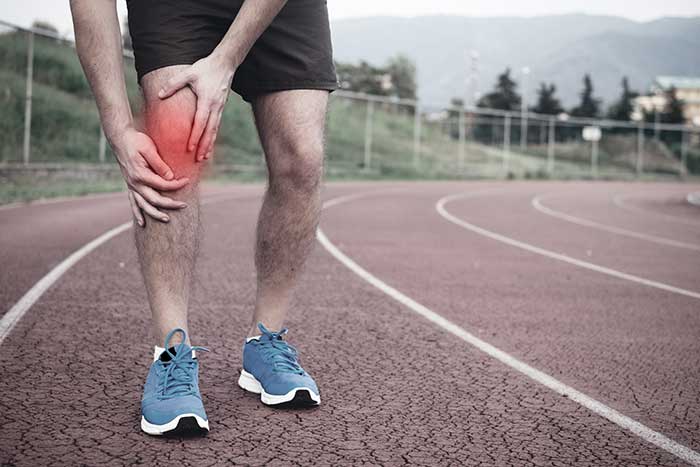 Well-Rounded Treatment Plans for Athletes
Every athlete is different. That's why we take a holistic approach to treating athletic injuries. Rather than simply addressing the symptoms, we'll look at the whole body as a complete unit. Before recommending any treatment, our chiropractors will evaluate your condition and determine the root cause of your pain. From there, we'll create a customized treatment plan geared toward your specific needs. After all, you deserve the treatment best suited to you, and not the one that takes the least time or costs the most money. Effective Integrative Healthcare strives for well-rounded, varied treatment plans that leave you feeling even better than before.
Benefits of Visiting a Sports Chiropractor
Working with an experienced sports chiropractor can go a long way to restoring your physical health and promoting a speedy recovery. All too often, athletes think they can get back on the field after a short rest period. But the reality is that proper recovery requires the help of a professional and plenty of time. Here are just a few of the benefits injured athletes receive from regular chiropractor appointments:
Reduce neck and back pain
Decreased potential for future injury
Minimized scar tissue
Less reliance on medication
Non-invasive pain relief
More affordable than traditional medical treatment
Customized therapies
Reduced inflammation
Better posture
Why an Athlete Should Get Chiropractic Care Before an Injury
Why wait for an injury to seek chiropractic treatment? Athletes across the world benefit from frequent trips to the chiropractor, even when they aren't injured. If you or your child plays high-impact sports, we encourage you to reach out to us for a consultation. We'll come up with a personalized plan for keeping you in top athletic shape. Athletes who take advantage of chiropractic care enjoy these benefits:
Better Balance: Chiropractic care is focused on restoring balance to the body, and balance is crucial to nearly every sport.
Increased Joint Mobility: An experienced chiropractor can help improve flexibility and range of motion. Both of these factors are essential to many team sports, as well as individual activities such as gymnastics.
Customized Treatments: Chiropractic care is tailored to the individual and accounts for their lifestyle. A tennis player will have a different treatment regimen than someone who participates in track and field. Effective Integrative Healthcare will ensure that your treatments match your needs.
Improved Long-Term Health: Regular physical activity is an important part of any healthy lifestyle. Chiropractic services are a great way to ensure you're getting your daily exercise without putting yourself at risk for injury.
Why Choose Us
The communities of Millersville and Crofton, MD trust Effective Integrative Healthcare for top-tier chiropractic care and functional medicine. We offer a vast catalog of services, and we always offer personalized care for each patient. When you visit one of our offices, you'll be greeted with a smile, then directed to one of our seasoned chiropractors. Our team has years of combined experience dealing with sports injuries, and we're here to support you during your recovery. Compassion, convenience, and cost-effectiveness are just a few of the reasons why so many have chosen us.
Contact Our Sports Chiropractors Today
It's never a good idea to put off treatment after a sports injury. Even if you've only had minor symptoms, it's imperative that you reach out to an experienced chiropractor. The team at Effective Integrative Healthcare is here to ensure that you get the quality care you need as soon as possible. We're proud to have helped so many athletes recover from painful injuries and get back on the field. Contact us today to make an appointment with one of our sports chiropractors.
Schedule Your Free Consultation Today!