Skip to Content
10 Ways to Stay Active in the Winter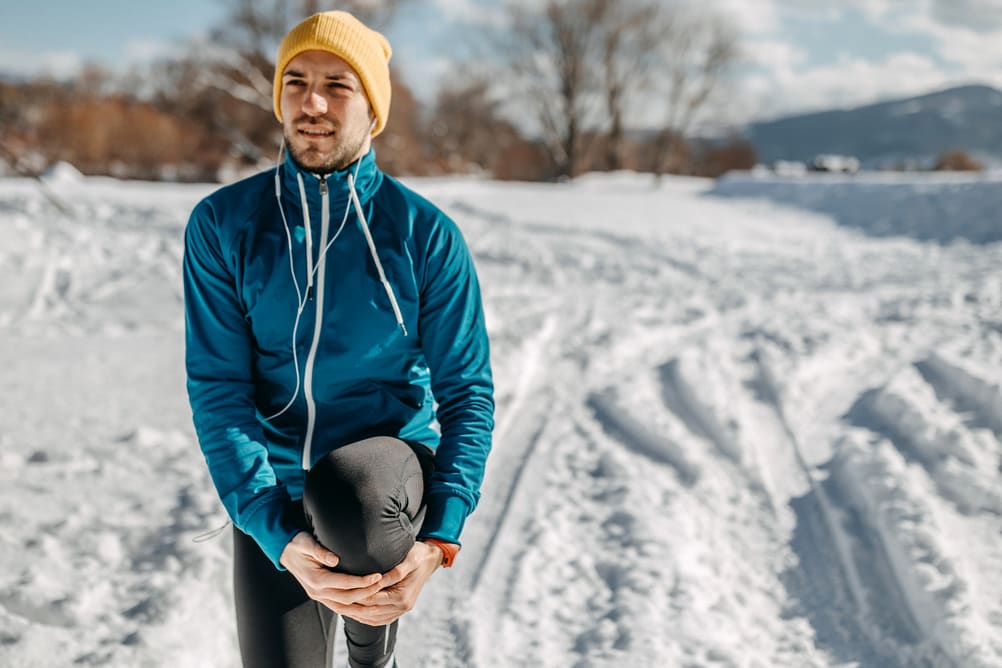 Cold weather might tempt you to hunker down indoors and skip your daily workout. However, staying active is important to keep your heart strong and avoid gaining weight. Here are some ideas to maintain good physical fitness when the winter winds blow.
Start a gym membership: Indoor gyms are a great place to get a good workout in cold weather. Pick one close to home or work so the drive won't discourage you from going on snowy days.
Sign up for a fitness or dance class: If you have trouble staying motivated, consider signing up for a class that meets regularly. Zumba and dancing are particularly fun ways to burn calories.
Swim indoors: Swimming boosts muscle strength and promotes heart health. It's also gentle on your joints if you have arthritis. In the winter, an indoor pool is a must.
Go ice skating or sledding: Who says staying active in the winter has to mean avoiding the ice and snow? Don your skates or hop on a sled and get the whole family involved in these calorie-burning winter activities!
Walk around the mall: The large, enclosed space inside a shopping mall makes it an excellent place to take long walks. Feel free to do a little shopping while you're at it.
Exercise in your living room: Even on stay-home days, you can still get in a good workout! A yoga mat and some hand weights are the start of your very own home gym. Even without any equipment, you can always do push-ups, sit-ups, and squats.
Get outside on mild days: Not every winter day is snowy and blustery. Watch the forecast, and when the sun comes out and the temperature goes up, take to the great outdoors. Getting some fresh air can also help reduce stress.
Try stair climbing: Put on some upbeat music and climb up and down the stairs in your house, apartment building, or office. Stair climbing is a quick, effective way to get your heart rate up in less time than jogging.
Play indoor sports: Check for places in your community where you can play basketball, soccer, or volleyball indoors. You may even consider joining a competitive team!
Play winter sports: Your motives for playing hockey or going skiing may not be to lose weight, but these sports can be just as healthy as they are fun.
To get the most out of your winter workouts, you should also adopt a healthy diet. One of the most effective methods for safe, lasting weight loss is the hCG diet. The human chorionic gonadotropin hormone promotes the release of stored fats that your body uses for energy rather than burning lean muscle mass. This allows you to reduce your daily caloric intake without feeling hungry, tired, or irritable.
If you're interested in learning more about the hCG weight loss program, please schedule a free consultation at Effective Integrative Healthcare in Millersville, Crofton, or Lanham, MD.