Skip to Content
Chiropractic Treatment after a Car Accident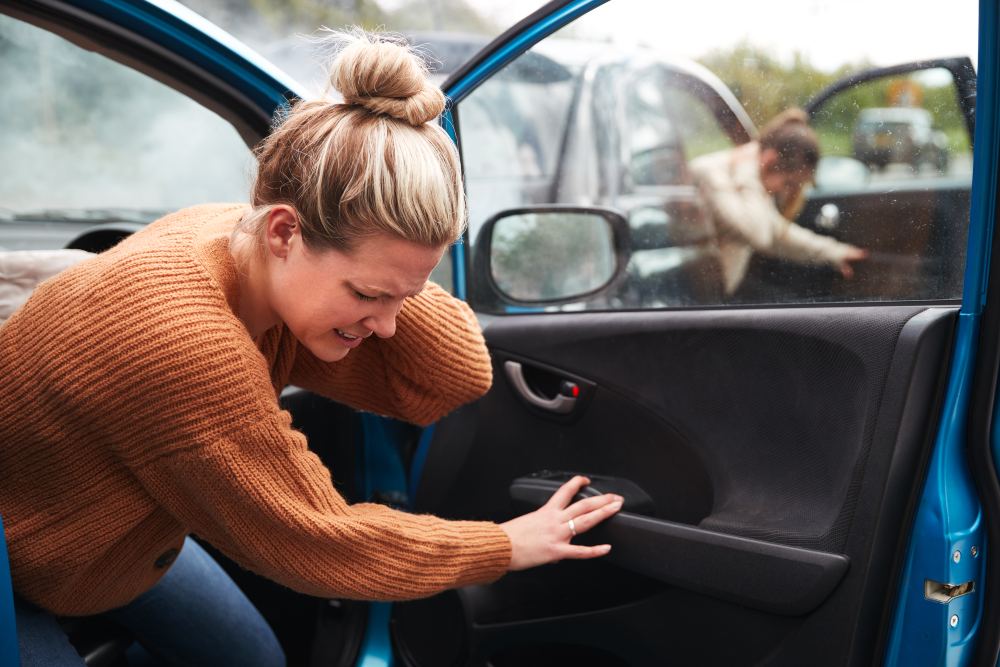 Auto accidents happen in a split second, but the injuries they cause can have a long-lasting impact on your health and quality of life. That's why, if you were recently in a car crash, you shouldn't just call your insurance company and an attorney—you should also contact a car accident chiropractor.
Doctors of Chiropractic specialize in treating auto accident injuries, including whiplash, back pain, soft tissue injuries, and more. Here are the reasons you should seek a chiropractic adjustment after a car accident and what to expect from your treatment.
Benefits of Car Accident Chiropractic Care
It's important to seek medical treatment immediately after being in a collision. Extensive accidents that cause concussions, lacerations, internal bleeding, broken bones, and other injuries warrant a trip to the emergency room.
But what most people don't realize is that even minor accidents can lead to soft tissue injuries, the most common of which is whiplash. The only way to know the full extent of your injuries is to visit a chiropractor. Here are the benefits of scheduling car accident chiropractic care as soon as possible after your accident:
Pain relief and management: Many people experience aches and pains immediately after or the morning following a car accident. Through regular adjustments, your chiropractor can help reduce inflammation, minimize pain, restore your range of motion, and reduce scar tissue.
Prevent minor injuries from worsening: Sometimes, car accident pain takes days, weeks, or even months to appear. By then, a minor, easily treatable injury may escalate into something far more serious. Prevent symptoms from creeping up on you by visiting a chiropractor, even if your injuries seem insignificant.
Receive insurance coverage: If you wait too long to pursue medical care, your insurance company could argue that your injuries weren't related to the crash. That's why you must act quickly if you hope to receive the insurance coverage you're entitled to.
What to Expect from Chiropractic Treatment for a Car Accident
If you've never visited a chiropractor before, you may not be sure what to expect. Treatment begins with an injury assessment, which may include X-rays and orthopedic/neurological examinations. With a thorough understanding of your health issues and their underlying causes, your chiropractor can recommend a customized treatment plan for your recovery.
Every patient's plan is unique, but you can rest assured that chiropractic care is all-natural and non-invasive. Treatments include manual spinal manipulation and other conservative modalities, including massage therapy, physical therapy, and trigger point injections. The goal is to promote the body's natural healing process without resorting to prescription drugs or surgery.
Contact a Chiropractor after a Car Accident
Effective Integrative Healthcare has a reputation for clinical excellence, advanced treatment options, and successful results. Our friendly team can create a treatment plan for you and ensure you have the proper documentation to file an insurance or legal claim. To schedule your free consultation, please call us at 410-729-2200. We have three convenient locations in Crofton and Millersville, MD.