Skip to Content
Chiropractic Adjustments for All Ages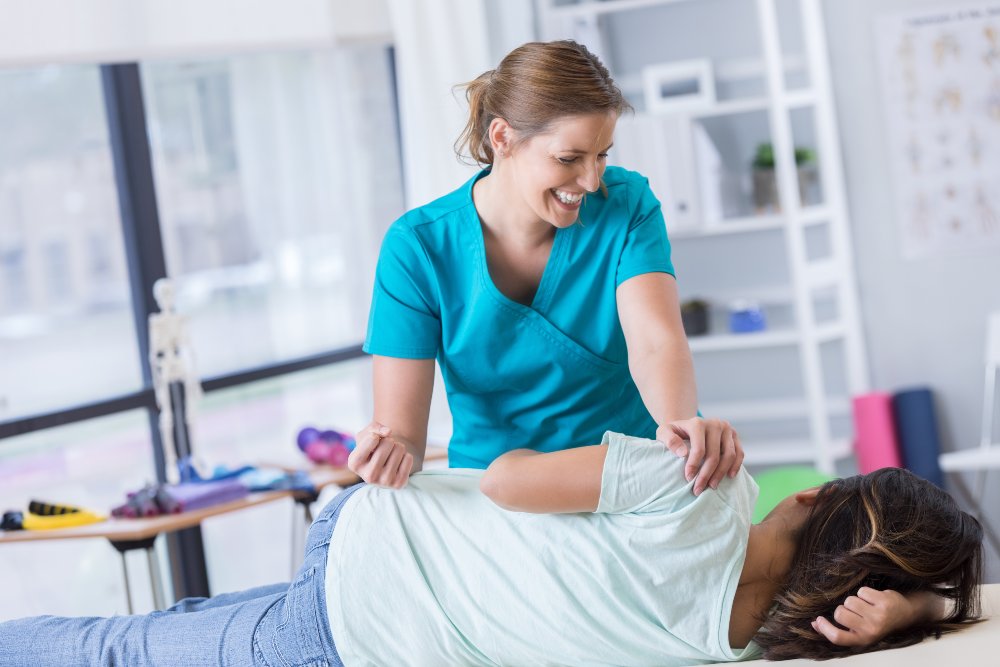 If you have experienced the benefits of chiropractic care before, you may wonder if the older or younger members of your family can enjoy the benefits as well. You'll be pleased to learn that the answer is yes—chiropractic adjustments are for all ages!
Many people think chiropractors only treat whiplash in car accident victims and back pain in middle-aged people. While neck injuries and chronic back pain are certainly reasons to visit a chiropractor, they aren't the only ones. Spinal adjustments can also bring healing, pain relief, and improved health to patients of all ages suffering from a diverse spectrum of ailments. In short, chiropractors can treat anything associated with the musculoskeletal system, including sports injuries, migraines, and arthritis.
What is Chiropractic Care?
Chiropractic care is a conservative, non-invasive, non-pharmaceutical method aimed at helping the body carry out its natural healing processes. Chiropractors utilize various treatment modalities, including manual spinal manipulation, whole-body vibration, and spinal disc decompression. Because chiropractic adjustments are so gentle and versatile, they're safe for almost anyone, from infants to children to older adults.
Infants and Chiropractic Care
It's easy to think that a baby's fragile body isn't suited for chiropractic adjustments. However, infants are excellent candidates to receive chiropractic care from a practitioner who has experience working with babies.
Consider what a strain the birthing process is on a tiny baby's body. Spinal stress, nervous system damage, and other concerns are sometimes present from day one. Then, newborns grow and develop quickly, which can result in improper spinal alignment. An experienced chiropractor can correct alignment issues using gentle, modified adjustments, thereby relieving symptoms of colic, chronic ear infections, poor sleep, and various illnesses—much to the relief of their parents.
Children and Chiropractic Care
A growing child's body is constantly changing, making it susceptible to spinal issues like scoliosis. Playing sports and carrying around heavy backpacks are also a cause for concern, especially among teenagers. Fortunately, chiropractic care helps support a healthy spinal cord and central nervous system in kids and teens, leading to faster healing times, fewer ear infections, and a better functioning immune system.
Older Adults and Chiropractic Care
As people age, bones naturally weaken, and the cushions between joints begin to fail. An injury or bout of back pain as an older adult can be debilitating. Arthritis pain, poor mobility, and balance issues also plague many seniors. Visiting a chiropractor is the best way to relieve joint pain, increase flexibility, and create an overall sense of improved wellbeing. Adjustments can even boost the immune system and promote better digestion among patients in this age group.
Schedule Chiropractic Care in Crofton or Millersville, MD
Chiropractic care is an excellent addition to any healthy lifestyle, no matter your age or stage in life. If you and your family members are ready to enjoy the benefits of chiropractic care, please contact Effective Integrative Healthcare at 410-729-2200 to schedule a free consultation. We have three convenient locations in Crofton and Millersville, MD.